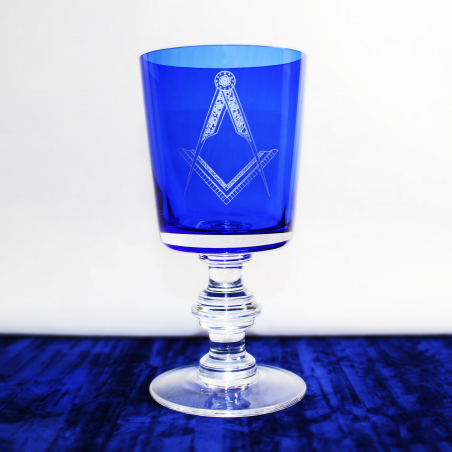  
Tracing Board Cobalt Regal Wine Glass
This is our most prestigious glass, now in masonic blue. Engraved on 3 sides with the 1st 2nd & 3rd Degree tracing boards, with the option to have The date of initiation, Passing & Raising underneath the tracing boards.
The 4th side can be custom to what you require, the Square and Compasses with any text. Making this Regal glass truly bespoke. 
There is also the option to have your own banner engraved on the 4th side, contact us at [email protected] for more information.

Security policy

Delivery policy

Return policy
5 other products in the same category: